10 Most Expensive Cars in the World in 2021
Top 10 Most Expensive Cars in the World in 2021
There is something to be said for the luxury and power that expensive cars demand. Here's a collection of the top 10 most costly cars in the world. You'll be a hit with everyone who drives one of these cars!
What would you choose for your daily breakfast?
The Top 10 Most Expensive Cars In The World
The following list of car and figure lists was compiled from multiple sources on the internet, including Wikipedia.
- Advertisement -
These are the top ten most expensive cars in the entire world.
10. Bugatti Chiron Super Sport 300+
- Advertisement -
Price: $4 Million
Bugatti Chiron Super Sport 300+ was produced in 30 units. This model represents more than just an excellent example of Bugatti craftsmanship.
Bugatti became the first German manufacturer to surpass 300mph on a track in Germany. The Bugatti Chiron was the car that achieved it. It reached 304.77mph.
- Advertisement -
Bugatti produced and sold a limited amount of these upgrade Chiron models. These cars include a tuned version, a quad-turbo engine 8.0-litre W16 that produces 1,578hp.
All 30 models are now sold. Prices start at EUR3.5million ($4 million USD).
9.

 

Lamborghini Veneno Roadster
Price: $4.5 Million
Lamborghini's Veneno poison cracks the top 10
Veneno in Spanish means poison or venom and the car definitely emits a deadly presence.
The Veneno, a reinterpretation of the Aventador, was designed to commemorate Lamborghini's 50th Anniversary. It was introduced at the 2013 Geneva Motor Show.
It can hit 60 mph in just 2.9 seconds, and it is one of the most expensive production cars anywhere in the world.
8.

 

Koenigsegg CCXR Trevita
Price: $4.8 Million
The CCXR Trevita was intended to be limited in number to just three units. But, because it was so expensive to make, Koenigsegg decided that the car should be more exclusive and have only two.
You will find a diamond weave carbon finish, a unique double-carbon rear wing, an Inconel exhaust, carbon-ceramic brakes, ABS, and a tire monitoring device.
The car you see above is Floyd Mayweather's personal collection.
It is capable of reaching speeds up to 254 mph.
7. Pagani Huayra Imola
Price: $5.4 million
The Pagani Huayra Imola is the seventh-most expensive car in the world. It is limited to five production cars. Pagani released additional technical details in September 2019.
Mercedes-AMG developed the twin-turbo, 6.0-litre V12 engine for Pagani. It produces an astonishing 827 horsepower and 811 pound-feet. This makes the Imola even more powerful than the Huayra BC.
The Imola is available for purchase at EUR5 million ($5.41 Million USD).
6.

 

Bugatti Divo
Price: $5.8 Million
Bugatti Automobiles S.A.S. has developed the Bugatti Divo, a mid-engine sports car that is track-focused and produced.
It is named after Albert Divo, a French racing driver who won the Targa Florio Race twice in 1920s Bugatti.
Bugatti claims that the DIVO is their most dynamic and agile car yet.
The car was limited to 40 units and pre-sold to Chiron owners by special invitation. The car sold out within the first day of its availability.
Top speed – 236 mph
5.

 

Mercedes Benz Maybach Exelero
Cost: $8 Million
The Mercedes Benz Maybach Exelero is ranked second on our list for the most expensive cars.
It's a four-seater sports car that looks very strange, but it has a V12 twin-turbo V12 engine.
Fulda, a German subsidiary, commissioned the test of their new Carat Exelero tires.
According to Top Gear, the Exelero was featured in one of JayZ's music videos and was bought by rapper Birdman.
It can reach a top speed of 213 miles per hour.
4. Bugatti Centodieci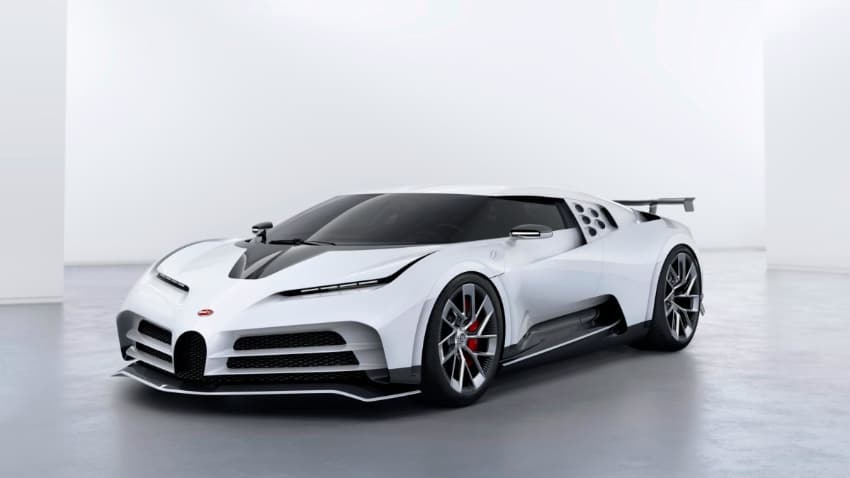 Price: $9 million
It is evident that Bugatti's Centodieci design has been carefully thought out. It pays tribute to the Bugatti-EB110 model and celebrates the 110th birthday of the Bugatti marque.
The Centodieci, which weighs 20kg less than the Chiron's, has an 8,000cc quad-turbocharged W16 motor, rated to 1,578hp. The production of the Centodieci is limited to 10 units, each priced at $8 million ($9 million USD).
3.

 

Rolls Royce Sweptail
Price: $13 million
The third most expensive car on our list is what can only be described as one piece of exquisitely handcrafted magic.
The Rolls-Royce Sweptail, a powerhouse in automotive design and engineering is a unique luxury peace made by Rolls-Royce Motor Cars in the United Kingdom.
In 2013 Rolls-Royce commissioned this super-yacht and specialist aircraft pilot. Rolls-Royce doesn't reveal his identity.
The Sweptail was the first car to be named the most expensive in 2017 at the Concorso d'Eleganza Villa d'Este.
It was a triumph over all rivals and is still one of the most expensive vehicles ever sold.
2. Pagani Zonda HP Barchetta
Price: $17 Million
The Pagani Zonda HP Barchetta is the second-highest priced car on the planet. It is an addition to the impressive legacy of Pagani Zonda and features an extremely unique design. Rear wheels have been covered with carbon fibre. The windshield is smaller than the norm and the vehicle itself is without a roof.
The Barchetta tops out at 789bhp, with the highest rate of 221mph. It is the fastest as well as the most potent Zonda model to ever be produced.
You can be sure that that this automobile is one of beauty.
Even though it's the second highest-priced car on the list, it has an outrageous price that is $17.98 million.
1. Bugatti La Voiture Noire
Price: $18.7 million
It is the Bugatti La Voiture Noire among the most expensive automobile in the world.
Datasheets-user format span ='data-sheets-value =">It's part of Bugatti's plan to create two new cars each year. One Noire will be constructed and it's pretty hot… We believe. Although it was first announced in 2019 Bugatti claimed it would require two and two-and-a-half years to finish making the car.
With a top speed of 261mph and it can go from 0-60mph within 2.5 seconds; that's a heck of a rush.
Bugatti has stated that the car was purchased by an anonymous buyer bought the car for $18.7 million prizes that is before tax. The car, pre-tax, is valued at around $12.4 million dollars.
Summary
We hope that you enjoyed our list of the 10 most expensive vehicles ever sold.
We had fun creating this list and are looking to purchase one or two of these for ourselves!
If you like this list and would like to know more, take a look at our other "most expensive" lists below:
 in 20231
Bugatti La Voiture Noire – $18.7 million
Pagani Zonda HP Barchetta – $17 Million
Rolls Royce Sweptail – $13 Million
Bugatti Centodieci – $9 million
Mercedes Benz Maybach Exelero – $8.0 million
Bugatti Divo – $5.9 million
Pagani Huayra Imola – $5.4 million
Koenigsegg CCXR Trevita – $4.8 million
Lamborghini Veneno – $4.5 milion
Bugatti Chiron Super Sport 300+ – $3.9 million
You may also like...